Hello guys, welcome back to ThExplorerGuides blog. So, today in this article I am gonna tell you about Kedarnath Yatra. So in Char Dham, the Kedarnath is one of the Dham. The other three are Badrinath Dham, Gangotri Dham, Yamnotri Dham. So today we talk all the things about Kedarnath Yatra. Here we will discuss A full complete Guide to Kedarnath Yatra.
It is a spiritual place and not only this all the Char Dham is spiritual places. The Kedarnath Dham is dedicated to Lord Shiva. This temple is at an altitude of 3583 meters above sea level. And situated in Garhwal Himalayas.
So guys if you are preparing for a trip to Char Dham or Kedarnath Yatra read this article at the last Because I am gonna tell you everything about Kedarnath Yatra. Means A full complete Guide to Kedarnath Yatra.
You May Also Like:
All Information Regarding International Travel insurance
Top 5 Best Reasonable Stay in India
How to pick the best travel credit card Now A Day
Kedarnath Yatra
So guys as I told you before the Kedarnath Temple is situated in the Himalayas of Garhwal in the range of Rudraprayag. Rudraprayag is the district of Uttrakhand. Kedarnath Temple is dedicated to Lord Shiva. And this temple and other Char Dham temples are very famous and religious temples all over India.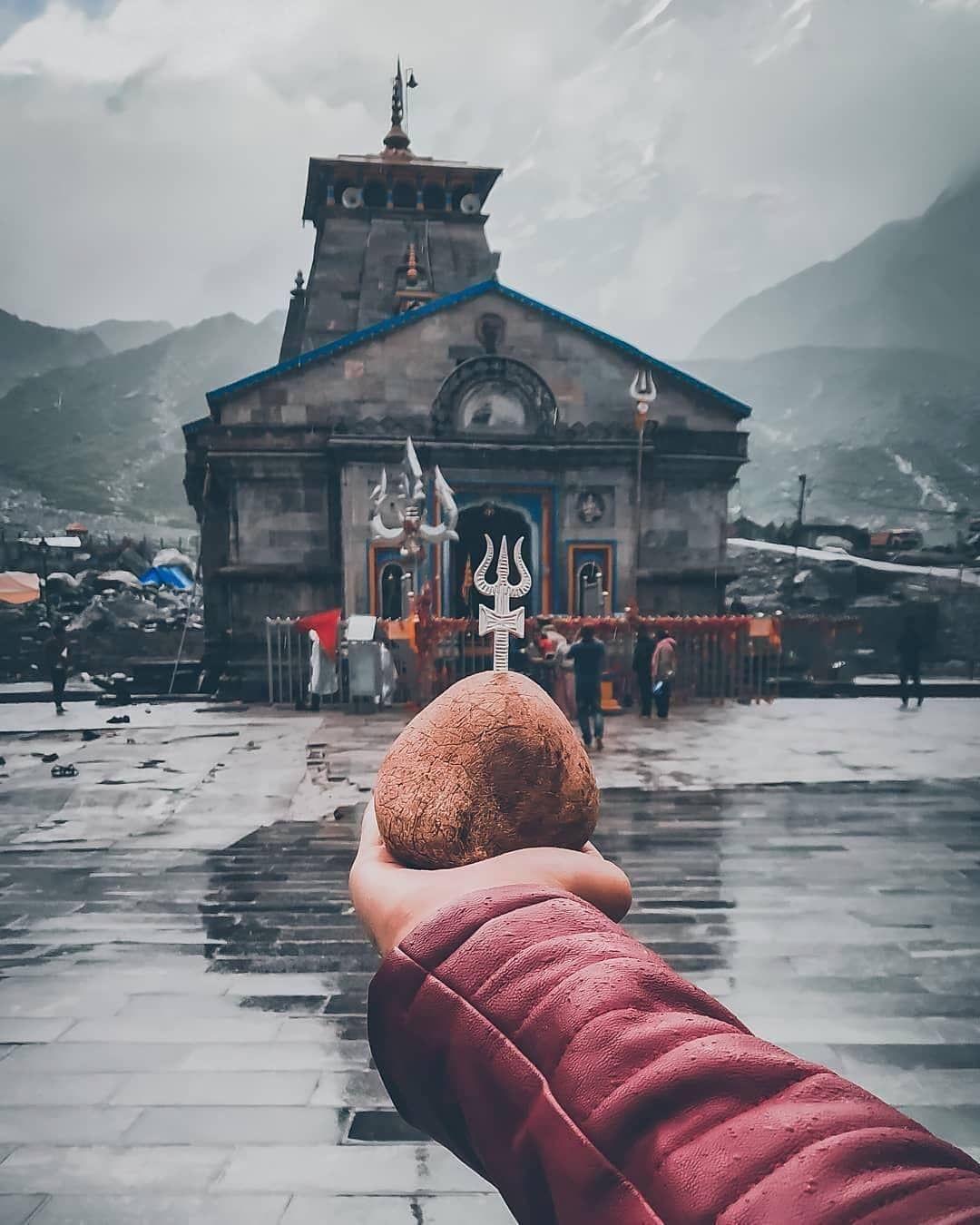 From the whole India, tourist's come in the month between May and October and visit Kedarnath, Badrinath, Gangotri, and Yamnotri means they do Char Dham Yatra. But Kedarnath is one of the most famous pilgrimage sites among all the Char Dham Yatra.
If I talk about the history of this temple so this Temple is made by Guru Sri Adi Shankracharya. And it is said that this Temple is around 1000 years old. So you can think about the religious and the spiritual power of this temple.
Kedarnath temple is opened every year the yatra starts in April till October. This Yatra is only for 6 months because in the winter season there was very heavy rainfall and the route was jammed that's why the Temple is opened only for 6 months. So, the Maha Abhishek pooja in Kedarnath starts at 4:00 AM. And from 4:AM the temple is opened till 9:00 PM. The Maha Abhishek Pooja is only for 3 hours means starting at 4:00 AM till 7:00 AM.
History Of Kedarnath Temple ( Kedarnath Yatra )
The history of this religious temple Kedarnath was started at the time of Mahabharat when the Pandavs killed their cousin brother Kauravs. The story is very long but I will try to explain it in a short way. So, when Pandavas killed Kauravas after they feel sorry for him. I mean they are in guilt that they not had to do this.
Then they all looking for Lord Shiva to forgive them. But Lord Shiva doesn't want to forgive them easily. So Lord Shiva disguised or convert himself into a Bull. Then Lord Shiva or the Bull discovered by the Pandavs when they were divided into the ground. Then Bhim try's to catch the Bull but he can only catch the bull from his lump. And then the Bull divided into 5 parts and fall at different places.
So, according to the old persons or Mahatmas and Sadhu's that the parts of the body of that bull appeared in 5 places on earth. And one of the parts of that bull was founded at Kedarnath and the other 4 are in Tuganath, Mahabaleshwar, Rudranath, Kalpeshwar and these 5 places are known as Panch Kedar. That's why their Kedarnath temple was made and the temple dedicates to Lord Shiva.
And not only in Kedarnath also in Panch Kedar. Means Kedarnath is divided into 5 places which are called Panch Kedar. I will give you the information about Panch Kedar next.
Places To Visit around Kedarnath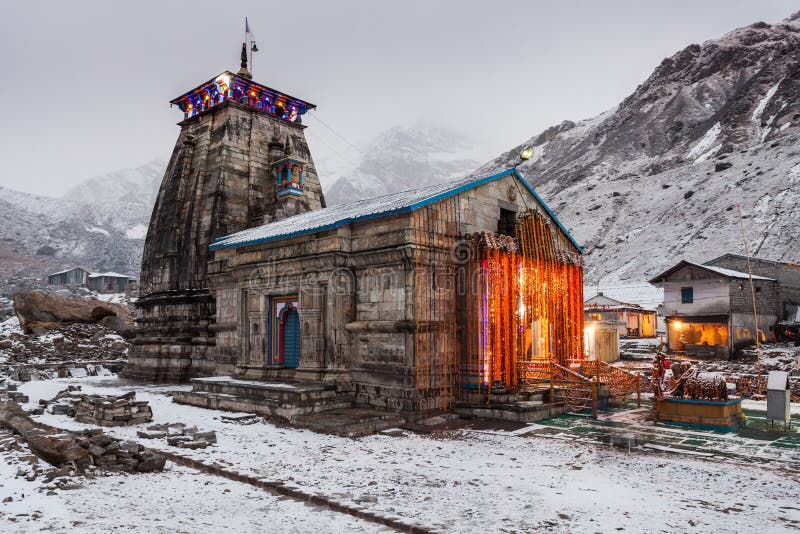 So guys, In Kedarnath not only the Kedarnath Temple is the place to visit or Pray. There are many religious places nearby the Kedarnath where you can pray or also there are places to enjoy. In the sense Landscape and the nature of that places are too good. So let's talk about that places also.
Panch Kedar
So as I told you before that Kedarnath is divided into 5 more places. So It's called Panch Kedar. And it consists of Tuganath, Mahabaleshwar, Rudranath, Kalpeshwar and the main is Kedarnath Temple. These temples are also situated at the top of the Himalayas and they are also covered by snow.
People who visit Kedar Khand definitely go to pray in all these temples. So if you visit Kedar Khand don't forget to pray in all the temples or in Panch Kedar.
You May Also Like:
All Information Regarding International Travel insurance
Top 5 Best Reasonable Stay in India
How to pick the best travel credit card Now A Day
Gauri Kund
This place is such a beautiful place as there is a Hot Water Pond or Tank type. Here you can take a holy dip. This is the best place to chill out. After a long trip to Kedarnath. The view from this place is very awesome. This place is at the route of Kedarnath but now the route is changed. But you can visit here and take a holy bath or dip.
Adi Shankracharya Samadhi
As I told you before that the Kedarnath Temple was made by Sri Adi Shankracharya for 1000 years. There in that place, they take or attained Samadhi. So there a temple was made. Visit there also to pray or to sit with peace and to give tribute.
Conclusion
So, Guys, I hope you like this article and understand the history and whatever I told you about Kedarnath. So make a plan because Char Dham Yatra will start in the month of April. Butt this time I think because of COVID-19 government not opened this Yatra. This is not confirmed but this is the humor or prediction.
So I will see you guys in the next article. Meanwhile, you keep visiting our blog and keep exploring.
You May Also Like:
All Information Regarding International Travel insurance
Bora Bora: All Details Best Time To Visit, Tourism, Weather
Top 5 Best Places For Rafting in India